ABOUT INTERNATIONAL AIR FREIGHT
As an international air freight service provider, Double Ace Cargo offers express and reliable air shipping solutions for time-sensitive and high-value cargo. Through our network of global air freight carriers, we ensure your freight is delivered in a timely, cost-effective, and safe manner. Moreover, our air-freight services provide you with the ability to track your goods through our industry-leading logistics technology.
We have invested over 22 years in developing a wide range of flexible and affordable air freight services to accommodate our clients' logistical needs. We provide priority air freight solutions for critical and time-sensitive cargo and aircraft chartering solutions to safely deliver high-value commodities to remote locations.
OUR KEY HIGHLIGHTS
We provide our clients with reliable and fast international air freight solutions as we are aware that timely deliveries are crucial to their success. To learn more about the key highlights of our international air freight services, read below.
CONSISTENCY
Providing you with consistent and
frequent air freight services to
accommodate your shipping needs.
PACKING EFFICIENCY
Efficiently packaging your
shipments to secure the space
required at cost-effective rates.
CARGO SECURITY
Ensuring your cargo is handled
securely from the point of origin
to its destination.
EXPERIENCED TEAM
Experienced logistics specialists
who are available to handle your
shipping concerns around the clock.
OUR INTERNATIONAL AIR FREIGHT SERVICES
Through our portfolio of international air freight services, we can accommodate your air transportation needs in a flexible, timely, and reliable manner.
To learn more about the types of international air freight solutions we provide, read below.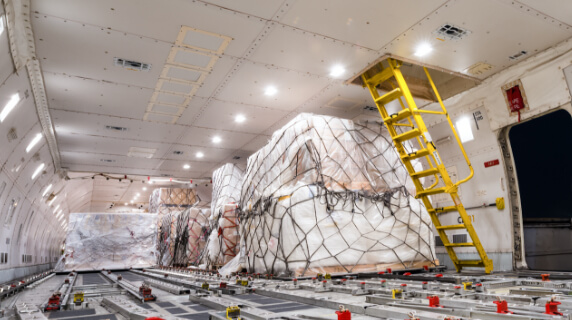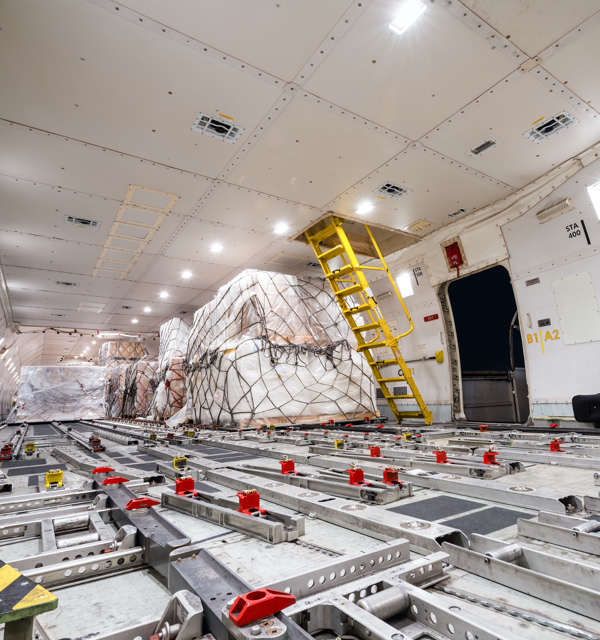 AIR FREIGHT SOLUTIONS
Our international air freight solutions can transport critical shipments on time so you can effectively meet your customer demands. Moreover, we offer priority services (24-48 hours delivery) to ensure your freight is delivered in a fast and secure manner.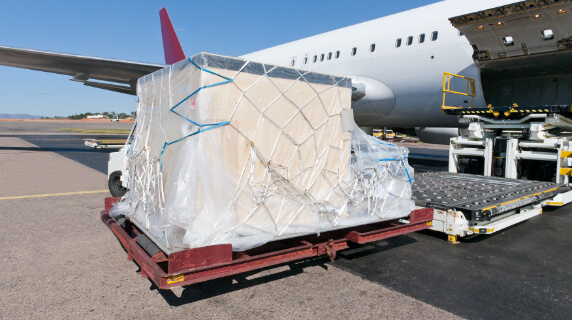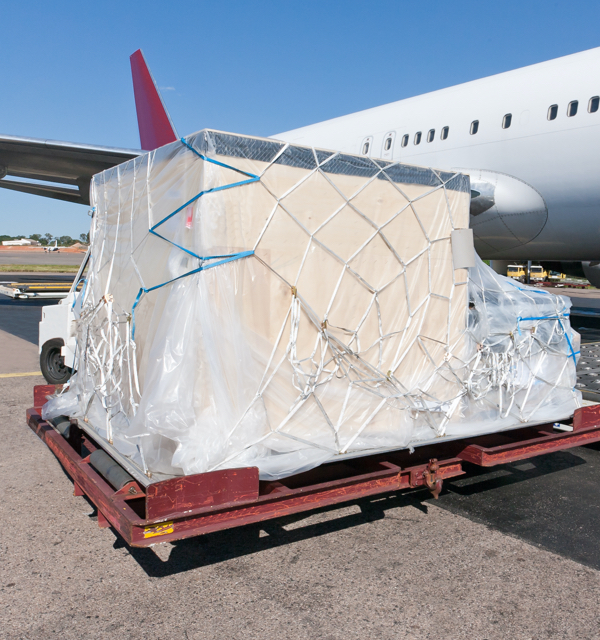 AIRCRAFT CHARTERING
Through our aircraft chartering service, you can ship high-value and time-sensitive goods across the world. This is executed by our global network of air carriers, who ensure your shipments are delivered on time and in perfect condition.
OUR CASE STUDIES
Double Ace Cargo is committed to providing customers with innovative and high-value freight forwarding solutions. As a result, we have successfully completed numerous projects for our clients over 22+ years. To learn about some of them, read the case studies below.
HOW A MAJOR MOVIE FRANCHISE TRANSPORTED ITS CARGO ON PRIORITY DESPITE LIMITED FLIGHT SCHEDULES VIA DOUBLE ACE CARGO
The 'Fast and Furious' team needed to transport essential equipment and food supplies on priority. Through Double Ace Cargo, the client was able to successfully ship the cargo, despite limited flight schedules to Cuba.
The Challenge
The 'Fast and Furious' studio needed to transport essential cargo to Cuba on priority, but due to the embargo by the US, the number of flights were limited.
The Solution
To overcome the challenge, Double Ace Cargo coordinated flight schedules to Cuba that prioritized the studio's cargo. Also, Double Ace Cargo facilitated the chartering of a special aircraft to help overcome the challenge of limited flights.
The Result
As a result, all the required equipment was delivered to the deployment site per schedule. This led to the successful execution of the filming in Cuba.
CONTACT US
For all your inquiries and concerns, contact us by clicking 'Get in Touch' below. We will get back to you as soon as possible.
REQUEST A QUOTE
To request a free quote for your freight forwarding needs, get started by clicking 'Get a Quote' below.